From Monday 1st February all UK Landlords will be required by law to ensure that all prospective tenants have the right to rent in the UK - and face a £3,000 fine per tenant should they fail to do so
I was speaking to a local Private Landlord this week who was concerned about the extra burden this may put upon him and he asked my opinion on how I thought 'Right to Rent' will affect Landlords in Sunderland and how it will affect the Sunderland lettings market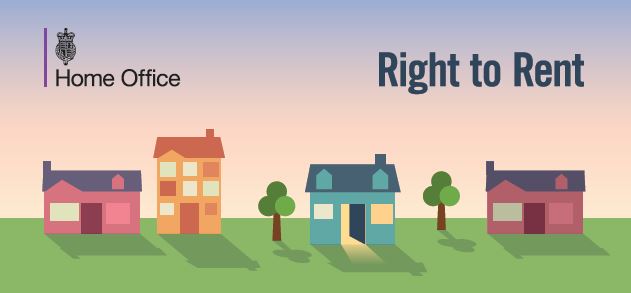 Casting aside the political motivation for this and whether this is a Good Idea or Bad Idea, it's here so Landlords have little choice but to deal with it
UK citizens or nationals from the European Economic Area (plus Switzerland!) have an automatic & indefinite right to live in the UK - for those from outside the above areas (or even for family members of the above) their right to live in the UK is likely to be granted at the discretion of the Home Office and is likely to be only for a finite period
Looking at the last available figures (using the latest Census figures from a couple of years ago) there are 275,506 residents in the Sunderland area and of those, 264,201 residents (or 95.9%) were born in the UK
Of the other 4.1% I found that 3,206 are from Europe, 1,611 from Africa, 5,019 from the Middle East & Asia, 280 from the Americas & The Caribbean and 161 from Antarctica, Oceania and Australasia
If all of the above residents from outside the UK and Europe weren't supposed to be living in the UK, that could risk a fine of £21,213,000 coming to the Landlords of Sunderland!
This is small change when compared to other Cities with a much higher proportion of non UK or non European nationals as residents
Looking first close to home, of Newcastle's 280,177 residents, 9.9% are from outside the European Economic Area so might not be eligible to rent in the UK but even this figure is relatively small compared to 17.6% of Birmingham and 18.3% of Manchester's residents who are originally from outside the UK or European Economic Area
Go further South and the proportion of non UK or European nationals increases with Luton having 21.3% of it's 203,201 resident population from outside the EEA and UK - this rises to 28.2% when you look at the population of Slough
So looking at the current profile of Sunderland's population, it could be argued that 'Right to Rent' will affect Sunderland Landlords far less than those Landlords from elsewhere where there are far more non UK or European nationals
This is a dangerous simplification, as for a Landlord not to check the Right to Rent status of ALL potential tenants (even if they are originally from South Hylton rather than South Korea) risks them being accused of racial discrimination!
Obtaining & checking the 'Right to Rent' eligibility status of all potential tenants is now necessary a very complicated procedure, requiring very analysis of the various kinds of ID available - both before offering the tenancy then as required during the tenancy, should the permission to stay in the UK be granted only for a fixed period
In a nutshell, Sunderland Landlords will need to Obtain, Check and Retain copies of certain documents that show a potential tenant has the right to live in the UK
These include ….
UK Passport

EEA Passport / Identity card

Travel document or Permanent Residence Card showing indefinite leave to remain

Paperwork from Home Office stating their Immigration status

Certificate of registration or naturalisation as a British citizen
I would strongly recommend all Landlords familiarise themselves on what's required by visiting gov.uk/righttorentchecks or alternatively give us a call as we can help make sense of this - it's no wonder that more Landlords are looking to knowledgeable agents to take care of the ever increasing demands put upon them!!
If you need more detail on how Right to Rent may affect your lettings business in Sunderland, or any aspect of the Sunderland property market please call our office on 0191 567 8577 or email neil.whitfield@belvoirlettings.com